Our meetings include speakers on various topics, Show and Share presentations of member quilts, announcements of upcoming events.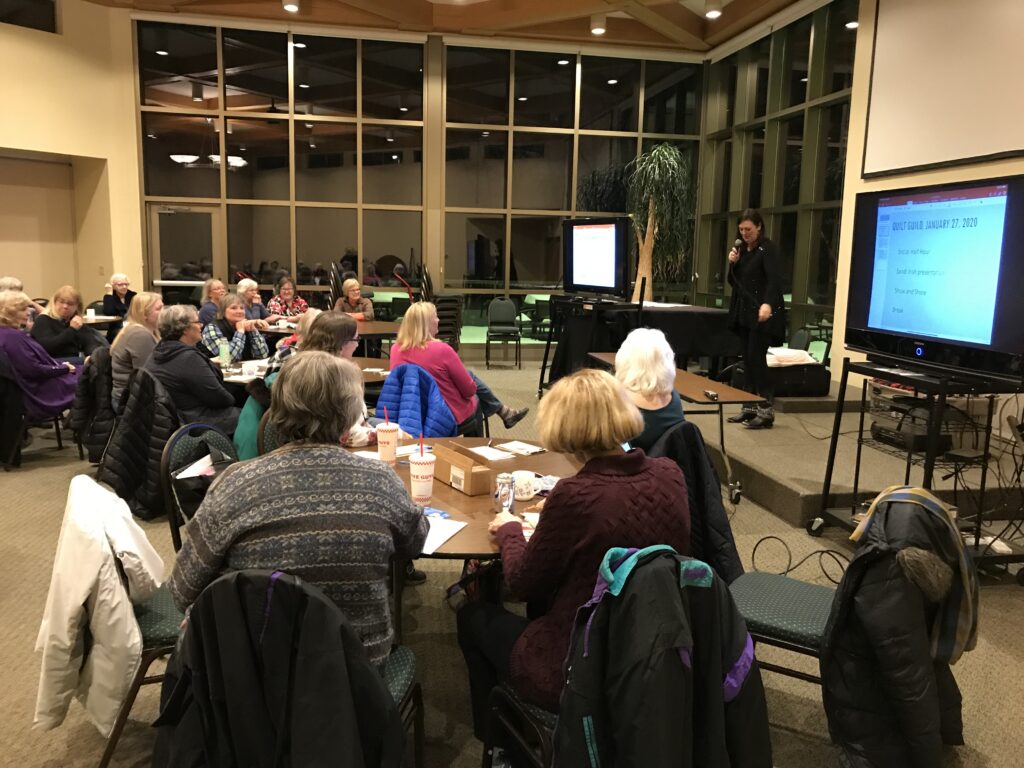 Upcoming Guild Events
Marilyn Foreman "Kaleidoscope of Quilts – Rotate & Create!"
Marilyn Foreman of Quilt Moments will share her love for designing pieced quilts that look complicated yet include basic piecing techniques. See how she lets the fabric elements do the work to create stunning results. Whether it's including easy 4-patch kaleidoscopes made from a large print in the block centers, rotating simple block units, using unique ways to show off panels, or using the popular Twister tools (she's co-owner atTwisterSistersDesigns.com, home of the twister tools), you will find all her techniques addictive and fun! Marilyn lives in a suburb of St. Paul, MN, with her husband and three kids and started her pattern company in 2006. As a busy Mom she finds it challenging to make time to quilt so she uses every moment she can find…thus Quilt Moments. Over the past 16 years, she has published over 75 patterns, a book titled "Kaleidoscope Symphony", and filmed a Craftsy online video class called "Quilted Kaleidoscopes". With a background in analysis, she really enjoys the challenge of making her pieced patterns as versatile as possible so they all include a variety of sizes and fabric options.
Quilt Show
Our semi-annual quilt show will be Oct. 14, 2023 at Maple Grove Community Center.
The show will include members' quilts, a boutique, four vendors, a Community Service display, and the Mystery Quilts from 2023.
Two quilts made by WOW members will be raffled (need not be present to win). Aren't they spectacular? They are based on the Alaska Rainbow design (Laundry Basket Quilts) and made with Cherrywood fabric.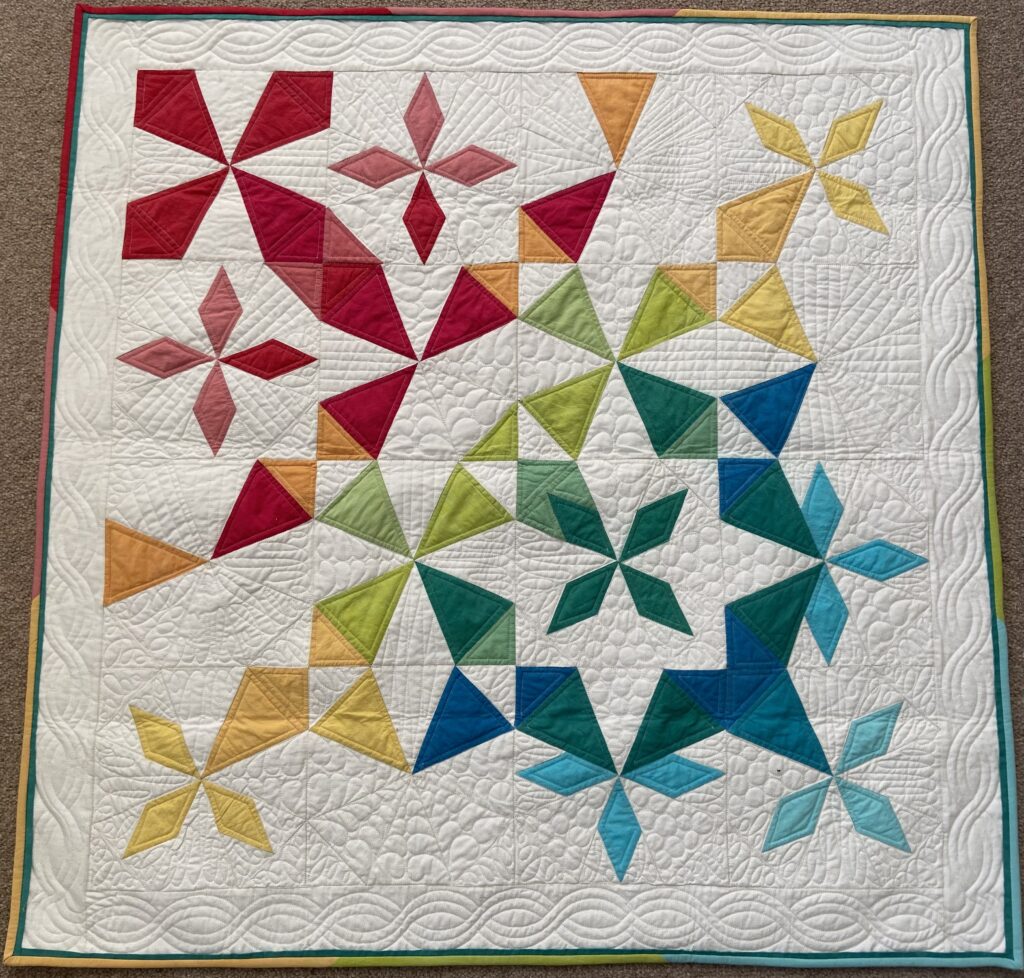 The WOW Quilt Guild hosts sew days and weekend retreats, be sure to check our event calendar.
Upcoming Quilt Retreat: September 21 – September 24 2023
We are getting ready!! Members and guests are preparing to attend our retreat (SOLD OUT).