Our meetings include speakers on various topics, Show and Share presentations of member quilts, announcements of upcoming events.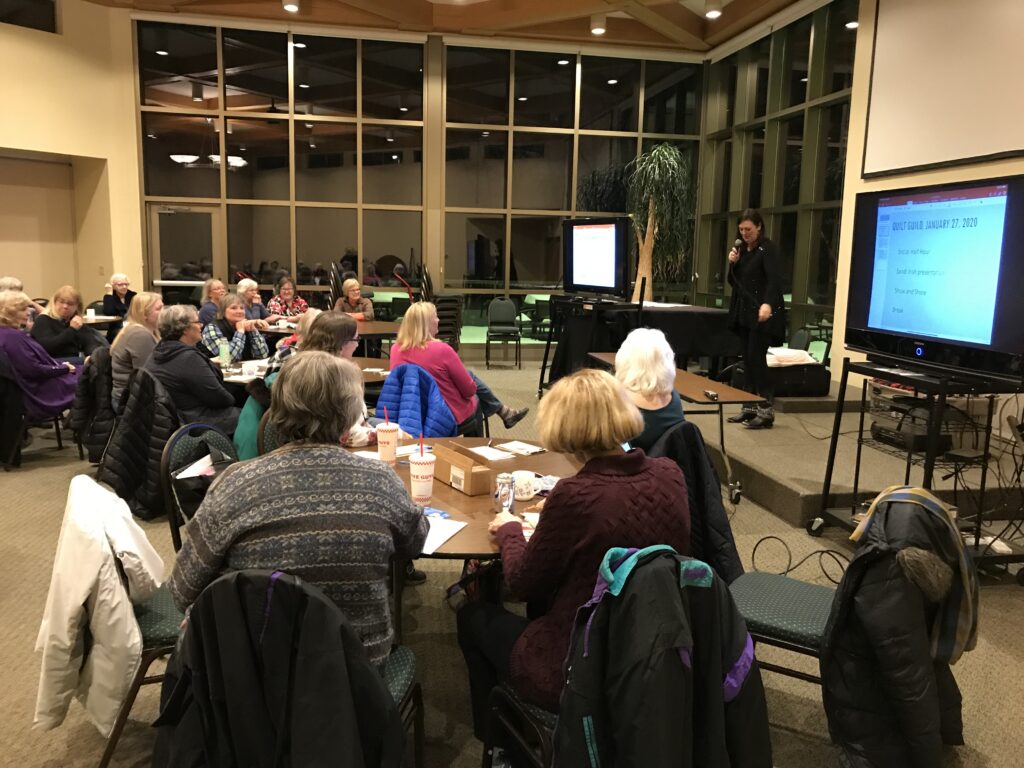 Upcoming Guild Events
June 26, 2023 – Meeting will be at St. Barnabas Lutheran Church, 15600 Old Rockford Rd, Plymouth, MN
"Mea Clift, "Minnesota Quilt Project"
Active since the late 1980s, the Minnesota Quilt Project is a team of volunteers
through Minnesota Quilters tasked with preserving quilt history throughout the
state of Minnesota. What does this organization do? How do you get involved? How
can I catalog my own quilts as part of the project? What can I do to preserve my
own quilt history? All this and more will be discussed in Mea's Presentation.
While by day she is a Cyber Security Officer for an environmental firm, by night, our
presenter Mea Clift is an avid hand quilter, learning from her aunt just 10 years ago.
She is passionate about the traditional blocks and styles, fabrics, and the history
and stories that are told within each stitch. She is an active member of Minnesota
Quilters, the American Quilt Study Group, and also runs TreadleOn, a mailing list for
people-powered (treadle and hand-crank) sewing machine enthusiasts. A collector
of vintage and antique machines, feed sacks, and antique quilts, Mea is passionate
about keeping the history of quilting and the hobbies of quilting and sewing alive
for generations to come. You can follow her adventures in all of these at
facebook.com/historybyhand.
"
Quilt Show
Our semi-annual quilt show will be Oct. 14, 2023 at Maple Grove Community Center.
The show will include members' quilts, a boutique, four vendors, a Community Service display, and the Mystery Quilts from 2023.
Two quilts made by WOW members will be raffled (need not be present to win). Aren't they spectacular? They are based on the Alaska Rainbow design (Laundry Basket Quilts) and made with Cherrywood fabric.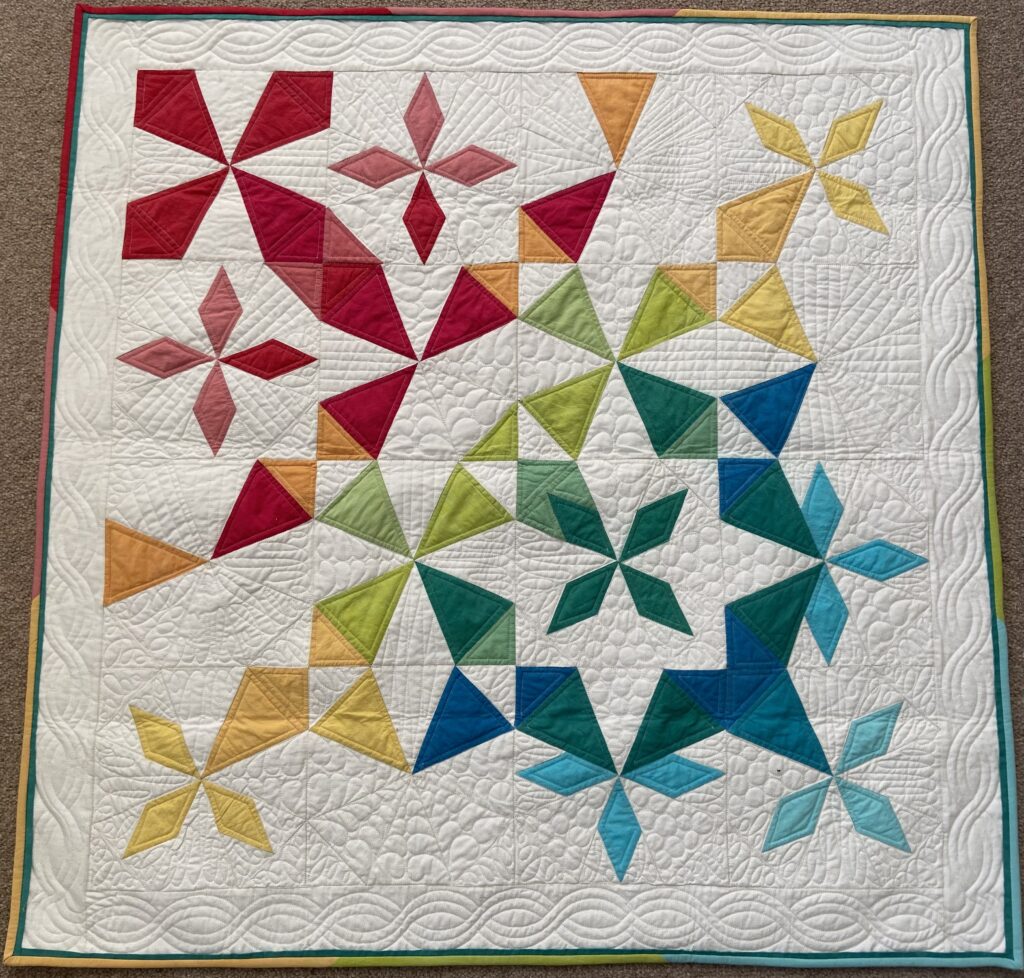 The WOW Quilt Guild will schedule quilt inn's and weekend retreats, be sure to check our event calendar.
Upcoming Quilt Retreat: September 21 – September 24 2023
We are getting ready!! We are now accepting your deposit/registration for the retreat to
be held at The Green Lake Retreat Center in Spicer, MN. This is a short, less than two hour
drive west of Plymouth to BEAUTIFUL Green Lake.
Please see the Quilt Retreat Tab for all the information!