Our meetings include speakers on various topics, Show and Share presentations of member quilts, announcements of upcoming events.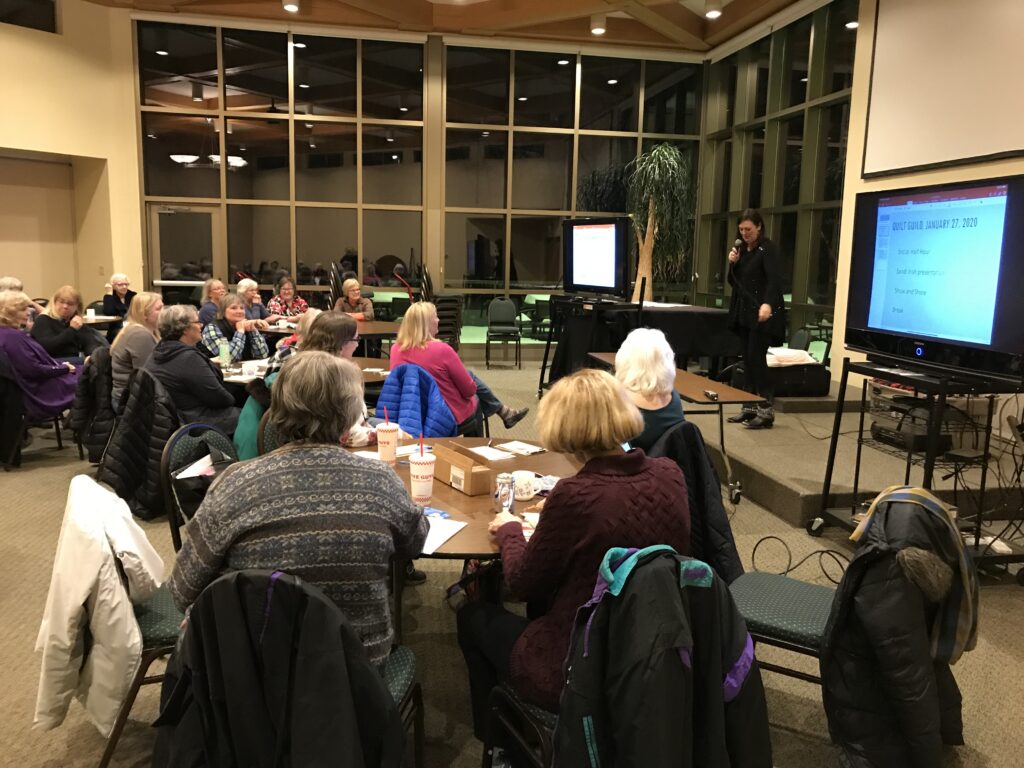 Upcoming Guild Events
Jan 23, 2022 – Meeting will be at St. Barnabas Lutheran Church, 15600 Old Rockford Rd, Plymouth, MN
Laura Wennstrom, Artist Talk: An Accidental Quilter
Laura is a multimedia artist, working in two and three dimensional formats using quilting, found materials, color, and installation techniques. Her work has been exhibited in numerous group and solo exhibitions across the country. Laura has a passion for helping people connect to their inner creative voice. In her presentation, Laura will share an overview of her fine art background and the quilts she has been making all along. She is sure to inspire our creativity with examples of her work, and entertain us with funny anecdotes about her quilting journey."
Quilt Show
Our semi-annual quilt show will be Oct. 14, 2023 at Maple Grove Community Center. More details to come.
The WOW Quilt Guild will schedule quilt inn's and weekend retreats, be sure to check our event calendar.
Upcoming Quilt Retreat: September 21 – September 24 2023