Our meetings include speakers on various topics, Show and Share presentations of member quilts, announcements of upcoming events.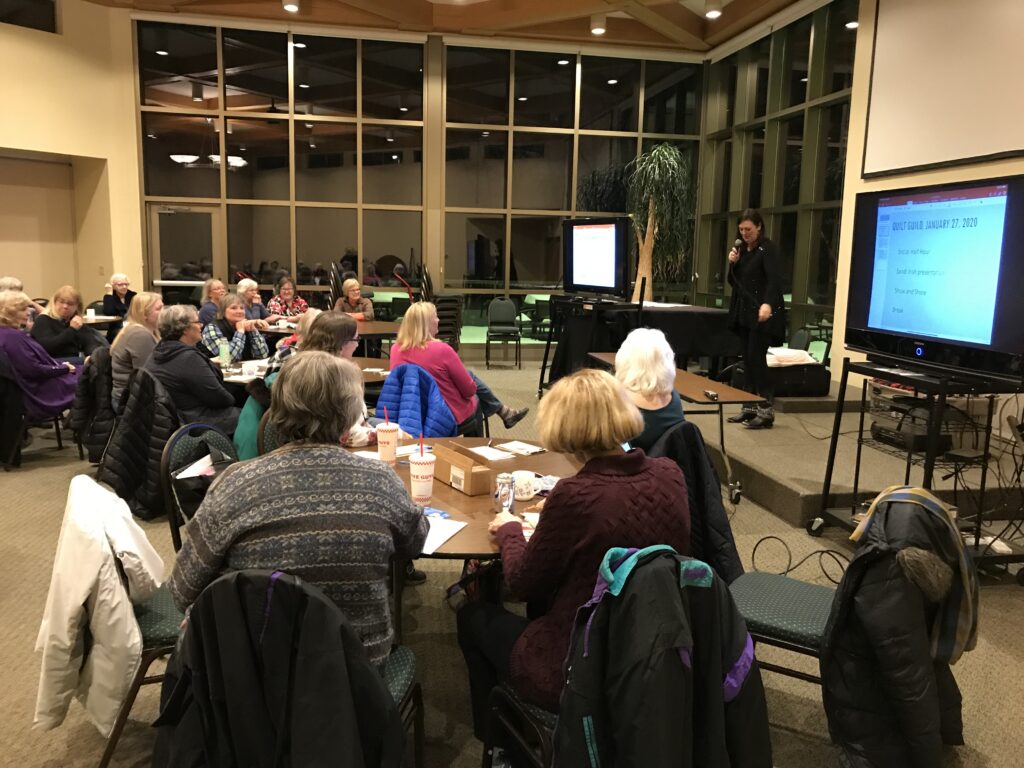 Upcoming Guild Events
November 27, 2023
Holiday themed activities
Quilt Show
Our semi-annual quilt show was Oct. 14, 2023 at Maple Grove Community Center.
The show included members' quilts, a boutique, four vendors, a Community Service display, and the Mystery Quilts from 2023.
Two quilts made by WOW members were raffled (need not be present to win). Aren't they spectacular? They are based on the Alaska Rainbow design (Laundry Basket Quilts) and made with Cherrywood fabric.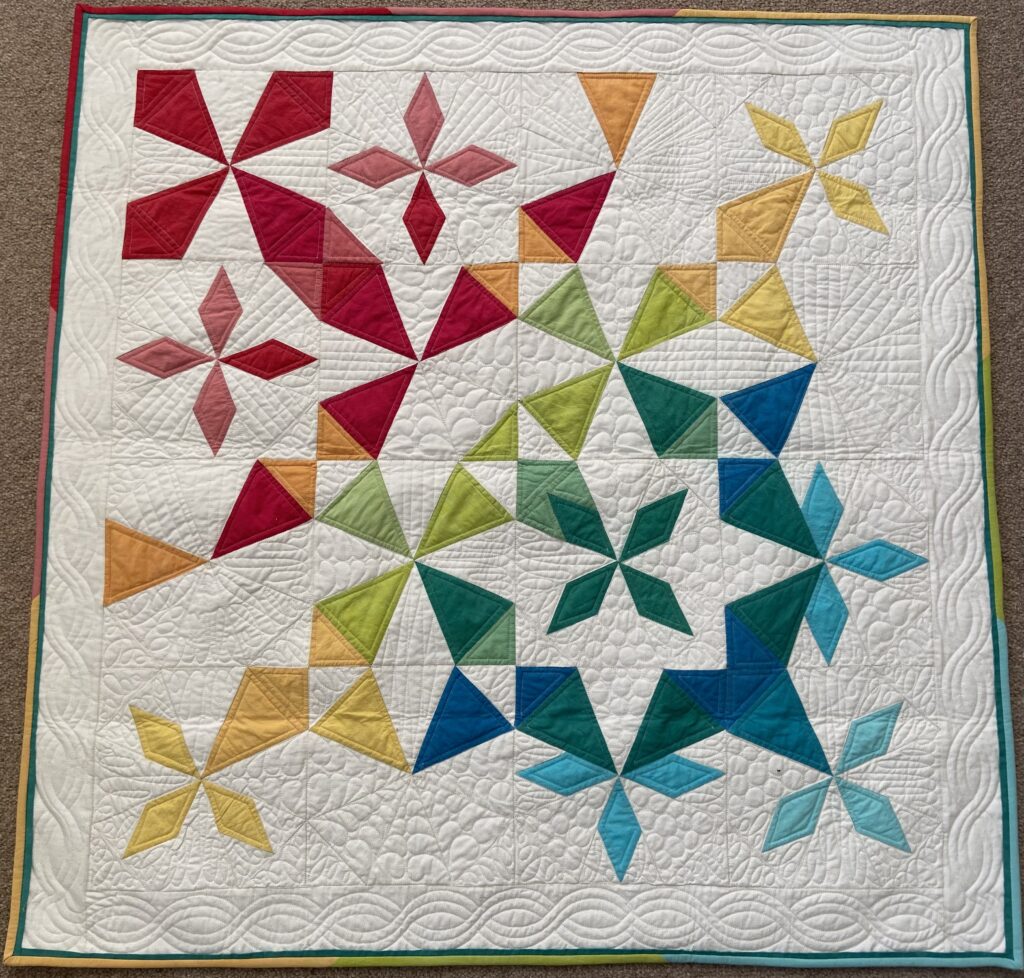 The WOW Quilt Guild hosts sew days and weekend retreats, be sure to check our event calendar.
Upcoming Quilt Retreat: October 3-6, 2024
Check back for more information.